Ocean Network Express takes a bold step towards sustainable shipping with 24,000-TEU Container Ship "ONE INNOVATION"
5 June 2023 - Kure in Hiroshima, Japan - Ocean Network Express (ONE) is pleased to announce that "ONE INNOVATION", the company's first ever 24,000-TEU class Megamax, was successfully delivered at Kure Shipyard of Japan Marine United Corporation on 2 June 2023.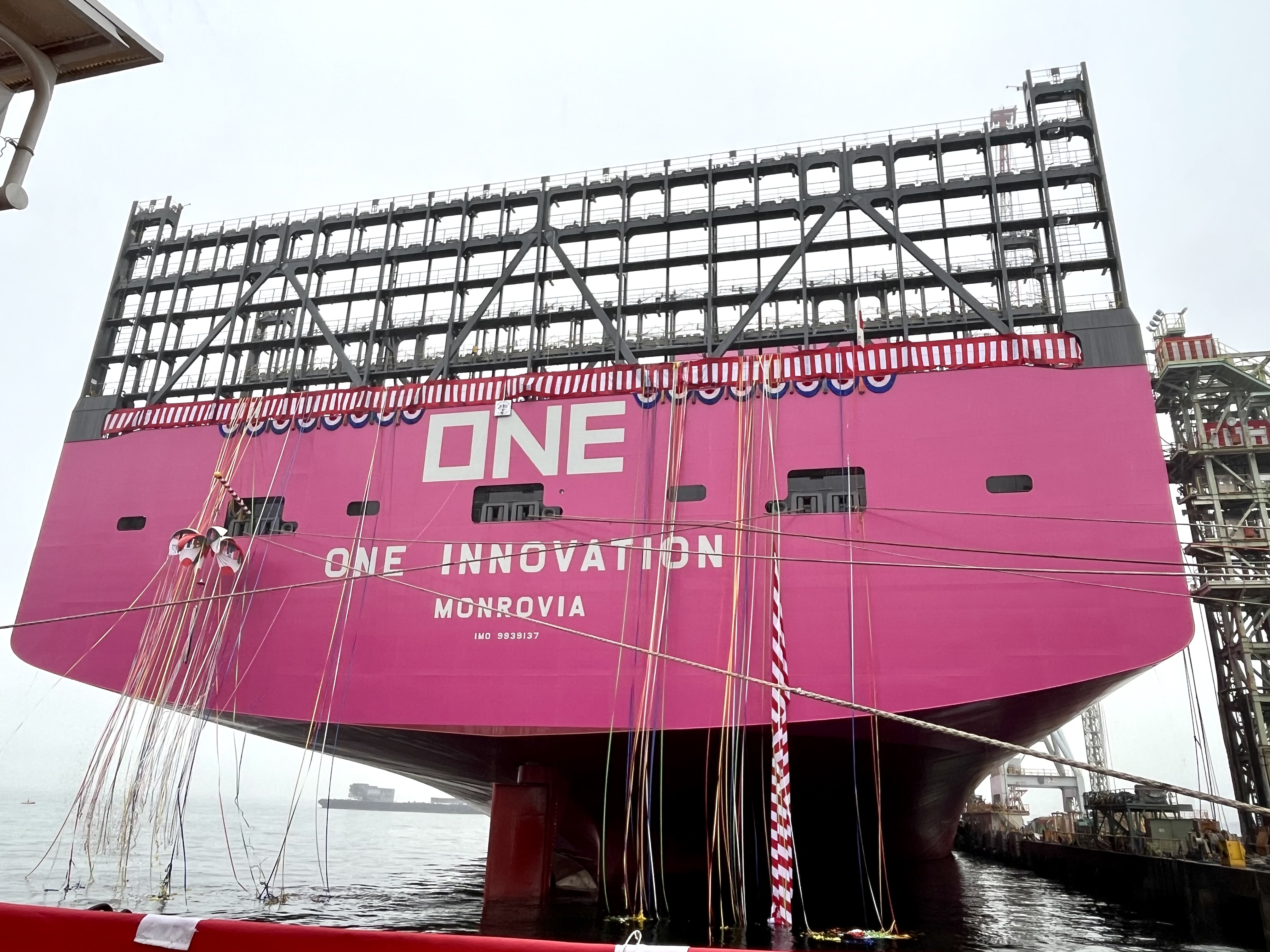 The vessel, ONE INNOVATION, with a capacity up to 24,136 TEU, will help bring economies of scale and significantly lower carbon emissions through a state-of-the-art hull design that aims to maximize cargo intake and minimize fuel consumption. The vessel is equipped with a bow windshield, an energy saving device, and an exhaust gas cleaning system to meet the emission regulations of IMO. She is also the first of the six new Megamax vessels to joining ONE's core fleet.
She will be deployed on the Asia to Europe (FE3) service, under THE Alliance (THEA).
ONE is always committed to operational excellence, business sustainability and environmental protection. Through the introduction of ONE INNOVATION together with other five upcoming sister Megamax vessels. ONE targets to offer more competitive and best-in-class services to our customers with decreased environmental impact. 
"ONE INNOVATION is the largest vessel in our fleet, and we are proud to have it as our flagship. This newly built vessel will help us pave the way for the sustainable development of global logistics and respond to customer requests with the world's No. 1 quality of service," Said Yu Kurimoto, Managing Director of ONE, during the commemorative party. "Last year, we announced our 'Green Vision', which aims to achieve net-zero by 2050. We are actively working to reduce greenhouse gas emissions from our fleet, and we are confident that this vessel will contribute to this effort and bring innovation to global logistics."
 
Vessel's Specification of ONE INNOVATION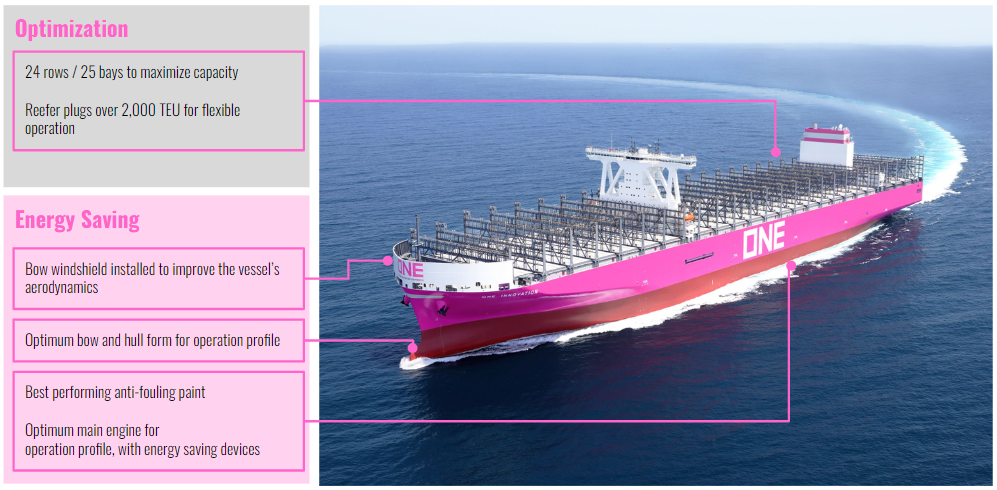 Port Rotation
Ningbo – Xiamen – Kaohsiung – Yantian – Singapore – Rotterdam – Hamburg – Antwerp – Southampton – Algeciras – Singapore – Yantian – Hong Kong – Kaohsiung – Ningbo
About Ocean Network Express (ONE)
Ocean Network Express (ONE) was incepted on July 7, 2017 following the liner service integrations of Kawasaki Kisen Kaisha ("K" LINE), Mitsui O.S.K. Lines (MOL) and Nippon Yusen Kaisha (NYK). The new entity functions from its global headquarter in Singapore, supported by regional headquarters in Hong Kong, Singapore, the United Kingdom, the United States and Brazil. Operating more than 200 vessels, it offers an expeditious and a reliable international network of about 170 services to 120 countries and beyond. ONE is the world's seventh largest container carrier with a fleet size of approximately 1.52 million TEU. ONE is a member of THE Alliance (THEA), a global ocean carrier consortium.

For more information, please visit www.one-line.com