ONE eCommerce Announcement Login Page
We would like to update ONE eCommerce customers that ONE is adopting a Single-Sign On Login via one-line.com whereby customers will be able to auto login to our eCommerce Platform. This will allow users to have easy access to eCommerce applications seamlessly. Hence, the login in page or pop up image may have changed via the eCommerce website where the "to be" image will be shown as below.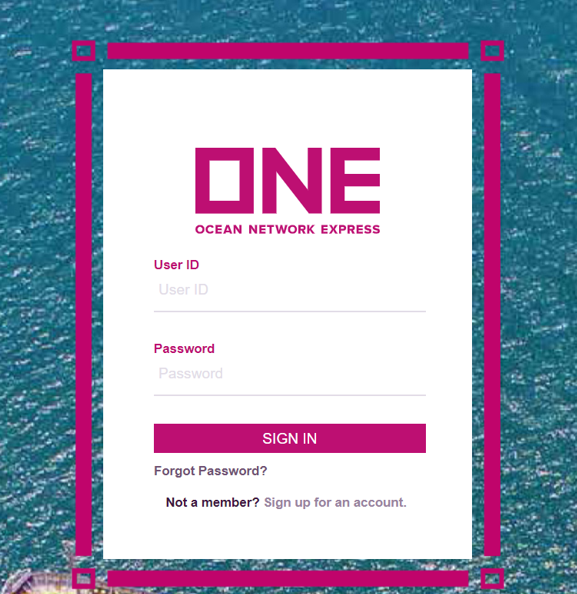 Customers can also choose to login in direct to our eCommerce website here
If you don't have a confirmed ONE eCommerce User ID and wish to set one up click here
If you have any questions, please send an email to [email protected].